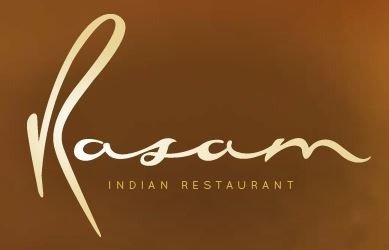 Truly a 10/10 company
It is true, that to start with, I was sceptical, but Sarah persisted and I finally decided to give it a go, as a once off.
But the prompt attention at all times won me over and when Sarah moved businesses, I thought things just won't be same, until John took over and now if anything, he has taken it a notch up.
Within minutes I received correspondence, John also helped plan the drafts for the Ad, offered his valuable suggestions and nothing ever was/ is a trouble for him.
I just couldn't ask for more. Truly a 10/10 company.
Thank you sincerely.
Nisheeth Tak,
---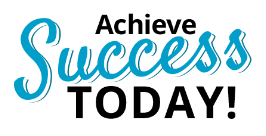 The site is well respected
The thing I love most about Jobs.ie is that my account manager really went out of his way to understand my requirements. He worked with me to find the best solution for my needs.
This is the only job site I have come across that think outside the box by also offering a Franchise/Business Opportunity section for those who have something different to offer.
I get applicants from other countries in Europe which reflects the fact that the site is well respected. The platform is easy to use and applications are delivered directly to me and also easy to track for analysis.
Breda,
---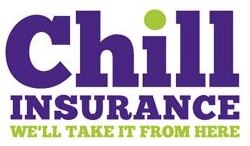 Seamless service, team are a pleasure
Chill Insurance has been using Jobs.ie for over three years. They provide us with a seamless service and the team have always been a pleasure to deal with. Our account manager Guy Kerans is extremely helpful and is very familiar with the profile of candidate we want to come on board our business. The platform is easy to navigate and use.
Ursula Grogan, HR Manager
---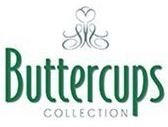 We only advertise on Jobs.ie
We only advertise our job vacancies with Jobs.ie as we have found their complete service to be the best around. From the outstanding customer service , easy to use website and quality of applicants received it is an employers' dream. We would highly recommend them to anyone recruiting.
Lana Gormley,
---

A flexible advertising solution
Jobs.ie offered us a flexible advertising solution for our Group entities at a reasonable price and easy to manage facility.  We found this a real benefit which wasn't easily on offer with other providers as our structure is unique. Fearghal is lovely to deal with as an Account Manager too, not too persistent and knowing when to make contact, which was encouraging.
Jean Kelly, Group HR Manager
---

Quality candidates, a great service
Jobs.ie has been a massive help with all of our vacancies in Ireland ranging from Retail Assistants to Store Managers. Having trialled other jobs boards Jobs.ie by far has been the best for Holland & Barrett. It has helped us recruit quality people especially Store Managers, and is a very easy system to use. I would recommend to any retailers who want quality candidates and a great service.
Dani Reynolds,
---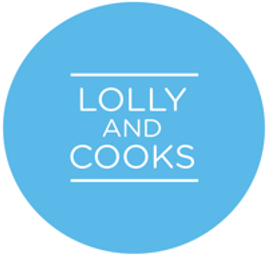 Takes stress out of recruitment
We have been using Jobs.ie for 1 year now and we will continue to keep using them, they take the stress out of recruitment and provide professional candidates for whatever area you are looking to recruit in. Their staff have been so helpful and friendly that I would highly recommend using Jobs.ie to any company
Churpy Strahan, Owner
---

Jobs.ie the better platform
Having used both Jobs.ie and IrishJobs.ie this year we found that Jobs.ie was the better platform for our requirements and we would have no hesitation in recommending them
Hugh Smith,
---

Halved our work load
Working with Conor and the team at Jobs.ie has been completely stress free, efficient and quick. We would still consider ourselves a start-up business and as a result things can be quite hectic at times but Conor made the recruiting process easy for us by always being easy to contact should we have a question, by creating a perfect ad for us on the Jobs.ie website and by filtering the best CV's through to us. Our work load was halved as a result of working with Jobs.ie and to make it even it even better – we found the perfect person to fit the role that we had advertised. We would have no hesitation in recommending Jobs.ie to any business looking to recruit a new member of staff.
Siobheal Nic Eochaidh,
---

Create your own ad
We at N.C.P.S. Ltd have been advertising for staff through the usual mediums, i.e. newspapers and Job Centres etc., with some success, however we have recently tried and tested the marked again but this time we employed the services of Jobs.ie. The difference has been awesome.
The cost of advertising when compared to a newspaper is so dramatic that we will probably never advertise for staff in a newspaper again
The reply rate from a Jobs.ie add is so high when compared to a newspaper add, that it just doesn't make any sense to spend time and effort creating an add for the paper
On Jobs.ie you create your own ad and run it as often as you like and is seen 24/7 until you decide to take it off the site.
We are a growing company and would on occasion have various positions on the go at the same time and for a once off yearly cost that would equal the cost of a single add in a newspaper, it is the only way to go.
I congratulate Jobs.ie on an amazing product with great back up service for a very cost effective means of generating many potential employees.
The more people I have to choose from, the more likely I am to get the very best applications and eventual employees.
Derek Williams,
---