With it's head office in Cork, Voxpro is a multilingual Business Process Outsourcing provider delivering customer contact solutions to on behalf of 300 companies and organisations.  Clients of the successful Irish company include the Google, Airbnb and Nest.
Fiona Cronin works at Voxpro as a Talent Consultant and specialises in hiring Multilingual Technical Support Specialists. She told us about a day in her working life.
Describe your career path?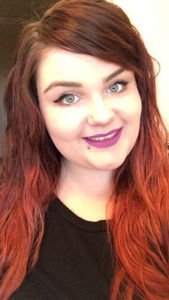 I joined Voxpro as a Technical Support Specialist in 2014. Shortly after I was promoted to Quality Lead where I provided guidance and direction to others, helping them deliver the best possible customer experience.
I attended an in-house training course called The Recruitment Academy and I was instantly interested. In September 2015 I decided to take up a part-time degree course in CIT in Human Resource Management.
With the support of my manager I started volunteering in Recruitment during busy periods to gain more experience and began interviewing potential new Technical Support Specialists to join our teams. In March of this year, I applied to a Trainee Recruiter role and was successful. I spent six months gaining experience and in August I was promoted to Talent Consultant.
What qualifications do you have?
I am currently in second year of a Human Resource Management degree. I am a part-time student and attend CIT by night.
Tell us about your typical day?
One of Voxpro's Core Values is "Brace yourself: There is no such thing as a normal day" and that certainly applies! We are always looking for talented people passionate about delivering beautiful customer experience to join us and support our many clients. Most days consist of speaking to candidates about the opportunities that would suit them and attending interviews.
What's the best thing about your job?
The people who work here! It's such a friendly environment and everyone is made to feel right at home whether you are new or just moving department. It's a really fun place to work too!
What's the most challenging?
Our business is so fast paced, sometimes the to-do list can get pretty long! But with the support of the team it is always manageable.
What additional skills are needed in your role?
Time management is a big one. I rely heavily on Google Calendar to plan out my days and help get that to-do list done before home time!
Resilience too, as you work with people and things sometimes do not happen as planned.
Communication skills are important as well. In many ways recruitment is a sales role both externally and internally so you need to keep all the shareholders informed and up to date on what is happening.
What advice would you give somebody applying for a job with your company?
In Voxpro we have lots of different types of people and our diversity defines our uniquely quirky style. Be yourself!