Why Work For TeleTech
Why Work For Us
View 20 Jobs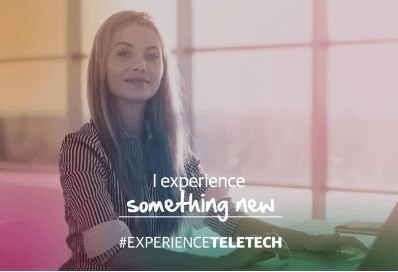 About Us

TeleTech, founded in 1982, is a leading global provider of analytics-driven, technology-enabled customer experience business solutions.

TeleTech offers an integrated platform that combines consulting, technology, care and growth services to simplify and personalize interactions that build deep engagement between people and brands.

This holistic, multichannel approach improves customer satisfaction, increases customer loyalty and drives long-term profitability and growth.
Our Capabilities
Consulting: Using proprietary methodologies, we help you understand the economic value of an exceptional customer experience and build the roadmap to deliver it.

Technology: Technology has the power to give your customers what they want. A seamless experience. We provide the tools and best practices to deliver it anytime, anywhere and on any device.

Care Services: Every time a customer interacts with your company it is an opportunity to build long-term value and enhance your brand. We bring the people, processes and technology together to make sure you do.

Growth Services: Engagement is the path to revenue growth. We guide the way with analytics, technology and sales acumen
As a global leader in business process outsourcing, TeleTech helps organizations around the world grow, manage, and optimize their most valuable assets: customer relationships. With offices and operations in 17 countries worldwide, we interact every day with millions of customers like you on behalf of leading Global 1000 companies and governmental agencies throughout North America, Asia Pacific, Europe, Africa, and Latin America.
Our more than 42,000 employees drive success for clients in the communications and media, financial services, government, healthcare, technology, transportation and retail industries. Our companies deliver award-winning integrated solutions in support of customer innovation, revenue generation, hosted technology, enterprise innovation, learning innovation and professional services.