Why Work For PhoneWatch
Why Work For Us
View 17 Jobs

About Us

Established in 1991 PhoneWatch is the biggest security company in Ireland with more than 100,000 customers. We provide 24 hour monitored home security across Ireland. We are now part of the Sector Alarm Corporation which is the second largest home security company in Europe with over 1,500 people employed in Norway, Sweden, Spain, Finland and Ireland.
Why is the work you do important
and what values are fundamental to your company?
The work we do is important because we keep over 100,000 Irish homes safe from burglaries, fires and carbon monoxide poisoning. People are at the core of everything we do so as our organisation grows we are looking to hire the best talent who live by our core values which are Customer Focused, Reliable, Willing to Improve and Goal Focused. We keep things really simple in PhoneWatch by sticking to these values and hiring the right people with the right attitudes.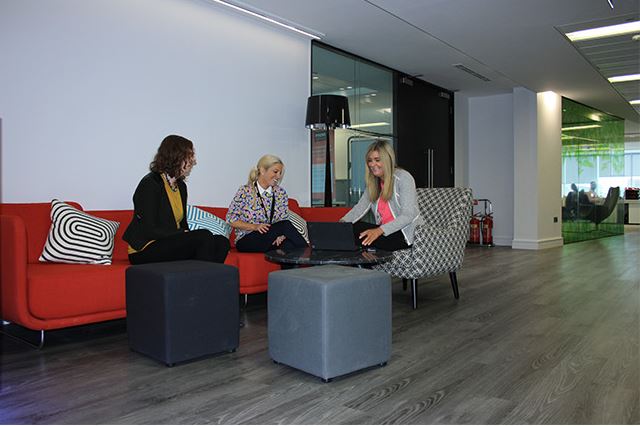 What makes your company unique?
Our number one KPI is Customer Satisfaction, not Sales or Profit, because if we have happy customers those key elements will follow. When it comes to our workforce we are the exact same, a happy workforce is a successful one so we start by hiring the best people with the right attitudes and then work really hard to ensure they get the best training possible, excellent working conditions, great perks and clear progression opportunities.
''Core Values and Culture are really important''

As a workforce we all live by our core values of being Customer Focused, Willing to Improve, Goal Focused and Reliable. When hiring new people it is key that they are aligned with these values by having a great attitude and drive to succeed, anything else we can train in our first class Sector Way Academy.
We want our employees to enjoy their time in PhoneWatch so as an employer we do everything we can to achieve that. It's great to work in an environment where mistakes are welcomed so we can work together to come up with solutions and better ways of working. We also welcome fresh ideas and new ways of doing things. No one claims to be an expert, we are all always learning, which is one of the best things about being part of PhoneWatch. It's a really creative, bright, fun and collaborative environment to be in.
What kind of people do well in your organisation?
If you have a great attitude and a willingness to learn and progress you will do really well in PhoneWatch.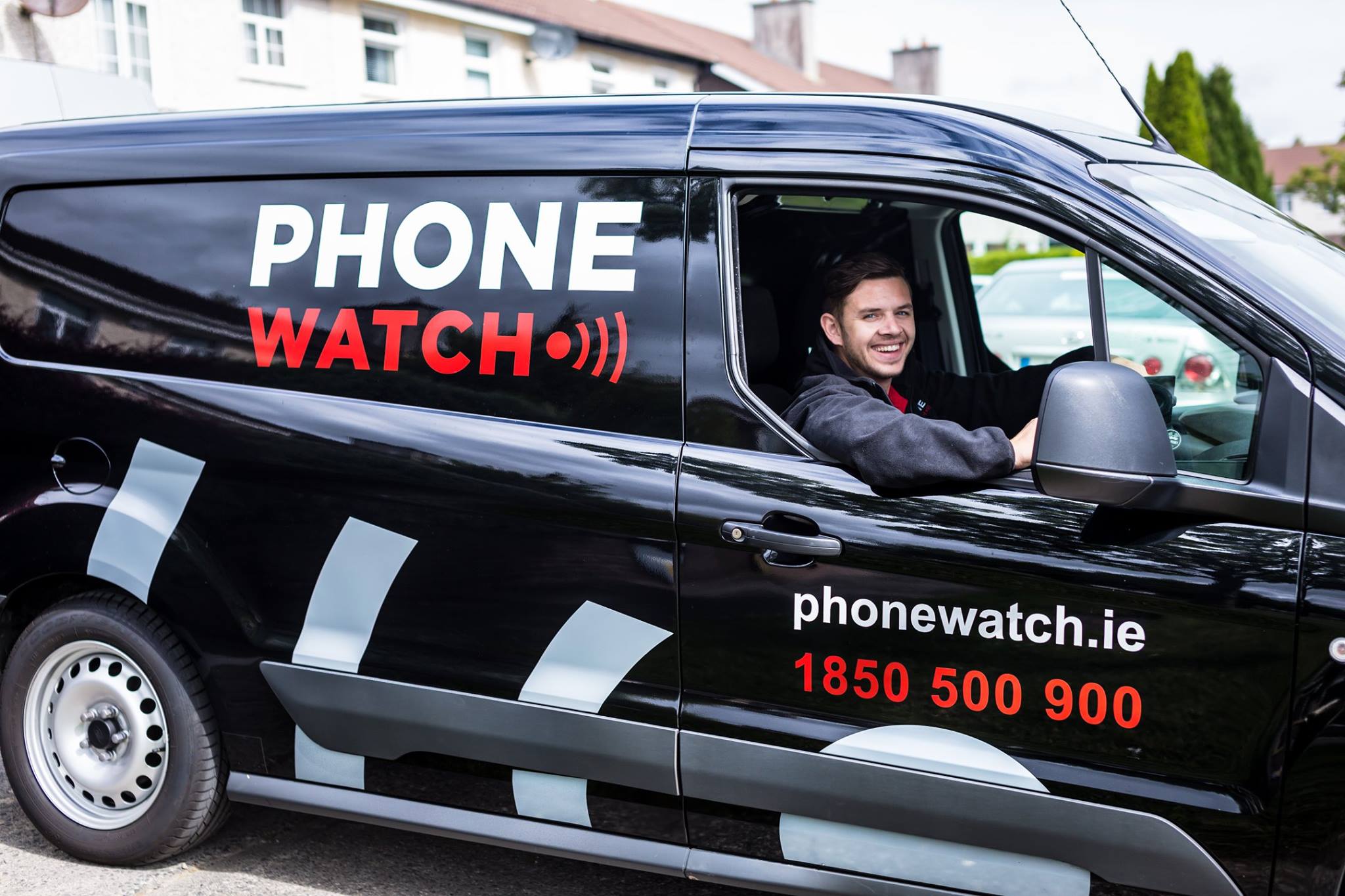 How do people in your organisation work to get the job done?

Teamwork is really important in PhoneWatch, even for our engineers and sales reps who work off-site quite a lot we ensure they are kept up to date with our internal comms, training app and regular meetings and events. For our guys on the road we provide them with company vans and cars which are managed internally to ensure they are always in top condition. In our head office we work in bright open spaces with lots of windows and some amazing views over the Custom House. We encourage interactive meetings and quite often collaborate with our European counterparts by meeting in different countries each year for forums.
What attributes are you looking for in a new hire?


A great attitude every time!


Why Work with PhoneWatch?

Fun and Rewards
In our bright and airy head office we have lots of fun working and chill out spaces with foosball, play stations and coffee machines on each floor. We also offer great perks such as yoga on a Friday or our masseuse who comes in every two weeks. We love rewarding our top performers with all expenses paid trips away, in the last couple of years we have been to Dubai, Bangkok, Croatia, Ibiza and Malta. The travelling doesn't stop there though, we have an annual football tournament in Spain (competition to make the team can be pretty high!), team trips and a reward trip to the Bislett Games in Oslo every year. We also take part in quite a few charity events, most recently 28 of us including our MD Eoin slept out for Focus Ireland's Shine a Light campaign.


Training and Development
We offer all our employees excellent training and progression so starting your career in PhoneWatch will give you an unbeatable grounding in key skill areas such as sales and engineering. As you progress in your career with PhoneWatch your training never ends, our Sector Way Academy is run by the best learning and development professionals in the market and is also led by our senior management team who conduct regular training sessions throughout the year. Even our CEO and founder conducts some of our management modules. Training is so important to us, we really believe in giving our employees the development they deserve.
Progression Opportunities
The progression opportunities in PhoneWatch are limitless, we have a huge number of managers who started their careers as direct sales representatives and worked their way to where they are today. It really is a great environment for developing a career in quite a short period of time. There are also excellent opportunities for moving into different areas of the business, we have ex-engineers who moved into learning and development and one of our trainers moved into a Field Sales Manager role recently because it was something he always wanted to try. We want to not only attract and develop the best talent, we also want to retain them, this is really important to PhoneWatch.
Benefits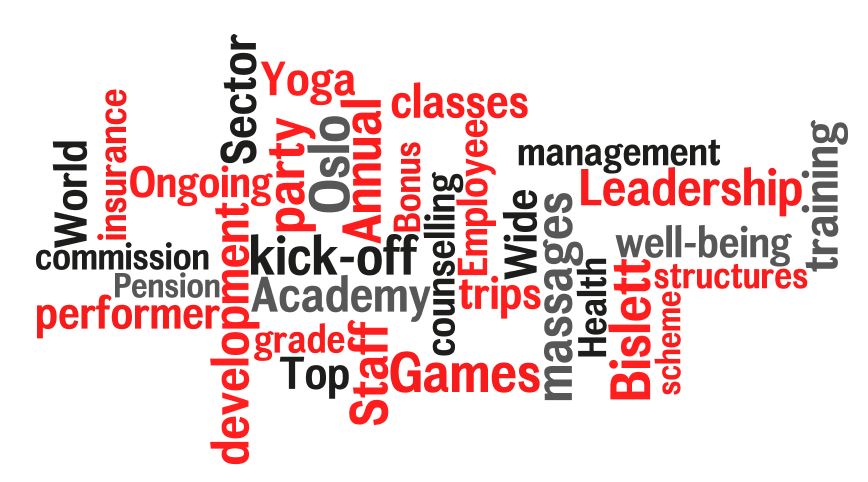 Check Out Our Video