Why Work For Penneys
Why Work For Us

About Us
Adored by fashion fans and value seekers alike Penneys is widely established as the destination store for keeping up with the latest looks without breaking the bank.
We offer a diverse range of products, stocking everything from baby and kids, to womens, mens, home ware, accessories, beauty products and confectionery.
Penneys opened its first store in Dublin in 1969 and today operates in over 250 stores in eight countries in Europe and growing.
Primark is our company name and identifies our entire company, while Penneys is a trading name that is used in the Republic of Ireland only. You may have noticed that when we used the name Penneys in Ireland we always follow this with 'Operated by Primark' which you can see on our shopping bags.
Timeline

1969 - first store opens in Dublin, Ireland. Ireland now has 38 Primark (Penneys branded) stores in total.
1973 - first store opens in Derby, UK. The UK now has 161 Primark stores in total.
May 2006 - Madrid, Spain. Spain now has 35 Primark stores in total.
Dec 2008 - Rotterdam, The Netherlands. The Netherlands now has 5 Primark stores in total.
May 2009 - stores open in Lisbon, Portugal and Bremen, Germany
Dec 2009 - Liege, Belgium opens, our first and currently only store in the country
Sep 2012 - Innsbruck, Austria.
Dec 2013 - sees our first store open in France, in Marseilles.
Spring 2014 - a second French store is expected to open in Dijon.
Store design

We've come a long way with our store design over the years too. Our Oxford Street East store opened in September 2012 and is the second Primark store in Oxford Street operating over 82,400 sq ft. Much of the buzz surrounding the opening was a result of the store's exciting new look, with the UK press branding it 'Primark's posh new store'.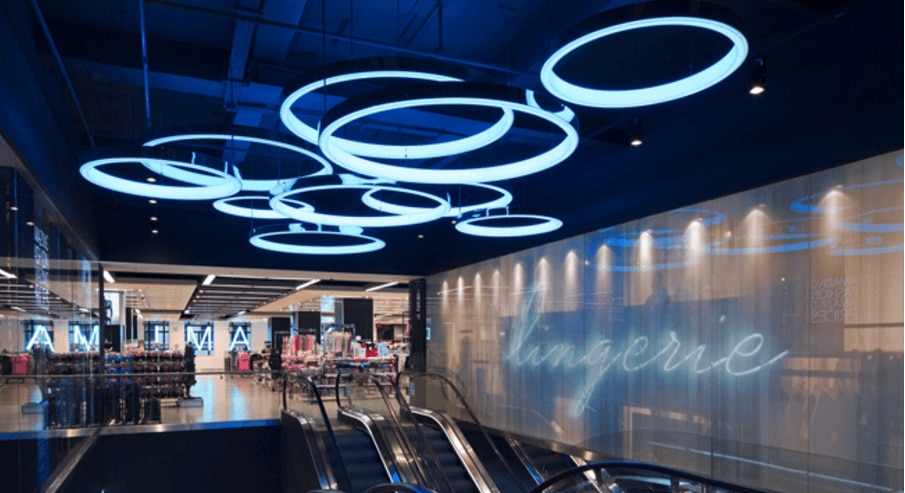 One of the main attractions and something we're very proud of is our giant LED lift wall, which is made up of 2.9 million LED's playing our latest seasonal campaigns.
To date the largest store that Primark operate worldwide is Manchester, which occupies a retail space of 155,000 sq ft (14,400 m2) spread over three floors.
Primark also run concessions in Selfridges, Birmingham, Manchester and London.
Primark sub brands

Come join us!

Check out some of the following reasons that will make you want to join the Penneys team!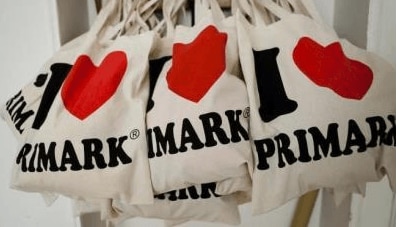 You'll get to work alongside some of the most respected people in their field.
Our teams are filled with talented, committed, passionate individuals who take their work seriously but are also super fun and a pleasure to be around in the workplace.
Our people know how seriously we believe in trading ethically and are proud to work here.
Empowerment. Whether it's running your own store or deciding what looks will hit stores next - you own it.
The pace is phenomenal. There's a reason we call it 'Fast Fashion'
We offer amazing opportunities to progress in your career. Some of our Directors have been here for 15 years and counting.
We have an incredible business model, have you seen our results lately?
Rewards & Benefits

Salaries are competitive and subject to annual review. Other benefits include:
Structured training and development programmes
Promotional opportunities for everyone
Contributory pension scheme
Childcare Voucher scheme
We offer a variety of benefits, which we will discuss with you at your interview in further detail:
Competitive annual leave entitlement
Health insurance (dependant on the role/level/function)
Bonus scheme (dependant on the role/level/function)
Flexi-time scheme for certain head office functions
Variety of shift patterns available to suit your lifestyle
Check Out Our Video