Why Work For OpenText
Why Work For Us
View 5 Jobs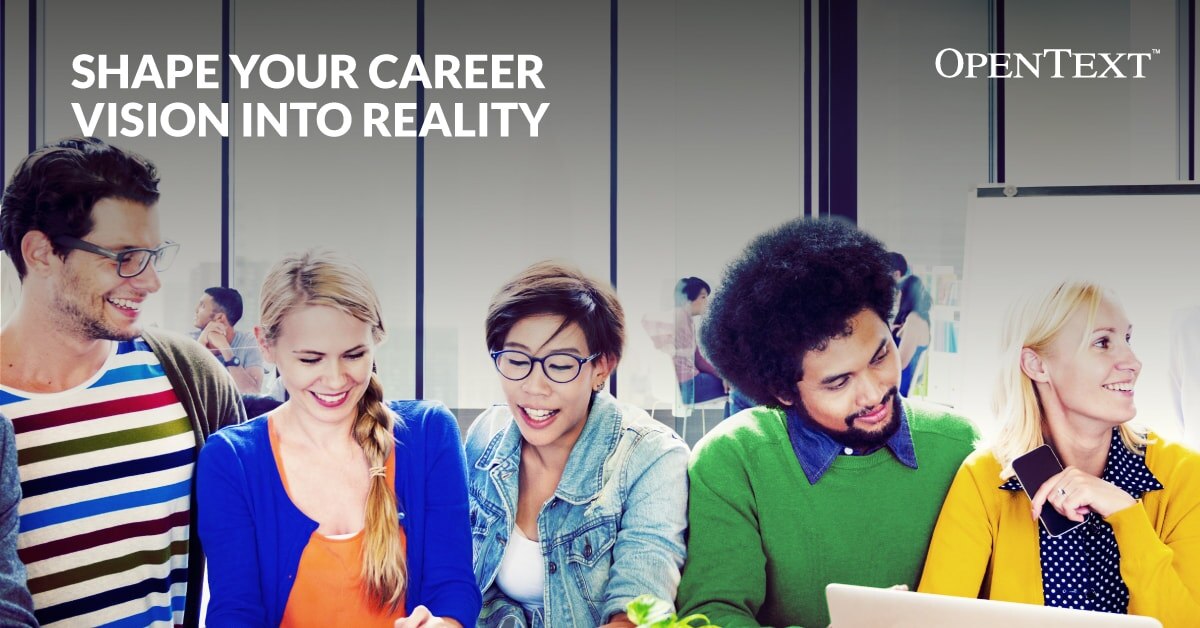 ABOUT US

OpenText enables the digital world as the global leader in Enterprise Information Management, both on premises and in the cloud. OpenText fosters innovation and enriches the way people use and manage their information.
We are committed to being the Best Place to Work for our employees in more than 140 locations. We obsess over our customers to ensure they are successful in embracing the Digital World. If you believe in this and are passionate about all things digital, then let OpenText shape your career visions into reality.
BEST PLACE TO WORK
WHY WORK WITH US
OpenText offers an attractive and unique opportunity to be part of one of the fastest-growing success stories in the digital world. While we're big, we've maintained an entrepreneurial culture common to many technology start-ups. We value innovation, creativity, excellence and collaboration.
We believe in the diversity of our workforce. Our people are our number one winning strategy - which is why we strive to attract and retain the very best the industry has to offer.
We are proud to offer excellent benefits, a high-performance culture, challenging work, and competitive financial rewards.
THE OPENTEXT WAY

The OpenText environment is characterized by respect for work-life balance, culture, and diversity. This enables employees to perform well and reach their full potential. The OpenText Way emerges from our core values, which are practiced by staff on a daily basis:
Customers: We obsess over our customers and ensure they are widely successful.
Trust: Our customers entrust us with their most competitive information, we need to be their most trusted partner.
Excellence: What we do, we do well. The highest form of excellence is mastery.
Innovation: What we create, we do purposefully to impact the world.
Best Place to Work: We spend too much time at work for it not to drive personal meaning.