Why Work For McElhinneys
Why Work For Us
View 1 Jobs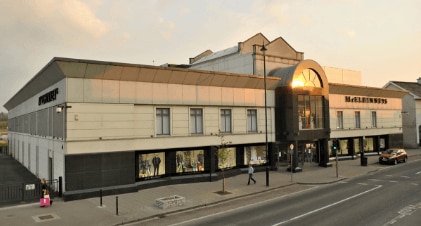 About Us
McElhinney's of Donegal is a family business that has grown from humble beginnings 45 years ago as a mobile shop selling the essentials in the Donegal countryside to becoming the largest independent department store in Ireland at over 90,000 square feet of retailing excellence.
www.mcelhinneys.com showcases the very best of McElhinneys, allowing customers from all over the world the opportunity to shop the much loved Donegal store and making us a truly global brand, and winning best Irish eCommerce Website 2015. Other awards include, Best Bridal Store 2014 and Best Independent Department Store in the UK and Ireland 2015.
As one of the few independent family department stores left in Ireland and UK, McElhinneys Department Store sees no boundaries with customers locally, nationally and internationally – the opportunities are endless. The vision for growth and expansion is as vivid now as it was in 1971.